Name der Union
by Melchior Bläse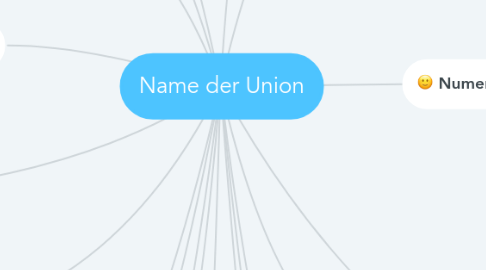 1. LiSS - Linking Selfemployed and Solopreneurs
2. 22er sind praktisch veranlagte Idealisten, die nicht nur über einen Weitblick verfügen, sondern auch in der Lage sind, Dinge mit einem großen Maßstab zu betrachten. Sie sind in der Lage, ihre Pläne nicht nur zu durchdenken, sondern diese auch in die Tat umzusetzen und auch zum Erfolg zu führen. 22er sind wahre Baumeister. Sie sind es, die Systeme entwickeln, um die Welt in Ordnung zu bringen. Ein 22er ist ein echter Internationalist, der über einen weitreichenden Einfluss und große Macht verfügt
3. US - Union of Selfemployed
4. COSS - Community of Selfemployed and Solopreneurs
5. CISS - Community of Independents, Self-Employed and Solopreneurs
6. Selbstständigkeit
6.1. Self employment
7. Kontist Union
8. Union Black
9. TieUp
10. Numerologie
10.1. 11
10.1.1. FreEleven
10.1.2. Freeleven
10.1.3. Freelaven
10.2. Die Zahl 11 steht in der Numerologie für Idealisten und Träumer, aber auch für Mystiker. Elfer haben sehr viele Visionen und sind deshalb häufig eine Inspiration für ihre Mitmenschen. Ein Elfer ist in der Lage, die schwierigsten Situationen zu meistern und vermag stets Türen zu öffnen und seinen Mitmenschen zum Erfolg zu verhelfen. Sie sollten sich stets auf ihre Instinkte verlassen.
10.3. Finde ich eine überaus charmante Idee - Bei den drei Namensideen komme ich sprachlich nur immer ein bisschen ins stolpern. Aber mit einer Zahl, wie in diesem Fall mit der elf zu arbeiten, finde ich super.
10.4. 22
10.5. Gilde 11
11. Abkürzungen
11.1. FUCK - Freelance united Community by Kontist
11.2. SEX - Self-Employed Xperience
11.3. US - Union of Selfemployed
12. Schlagworte
12.1. Unabhängigkeit
12.1.1. Independence
12.2. Freiheit
12.2.1. Freedom
12.2.2. Free Your Live
12.3. Autonomie
12.3.1. Autonomy
12.4. Gemeinschaft
12.4.1. Community
12.5. Gewerkschaft
12.5.1. Union
13. F-Union
14. K-Union
15. FUC
16. Unemployable! - The Freelance Union
17. Tagelöhner e.V.
18. FreeUnion
19. Deutsche Namen
19.1. SUU - Selbstständige Unternehmer Union
19.2. Union Selbstsändiger Unternehmer - USU
19.3. Gilde 11