Yammer
by Elena Tsalkova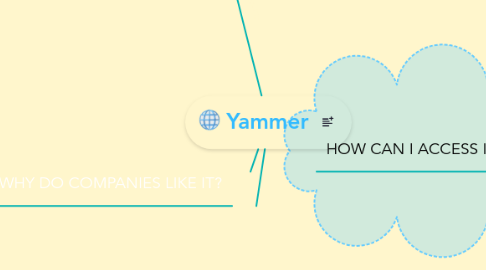 1. HOW CAN I ACCESS IT?
1.1. Desktop Browser
1.2. Mobile App
2. WHY DO COMPANIES LIKE IT?
2.1. It helps employees get answers fast even when they don't know who to ask.
2.2. It enables informal employee training.
2.3. It offers a platform to showcase Internal Achievement and helps departments build on the work of others.
2.4. It keeps workers connected and entertained.
2.5. It fosters transparency.
2.6. It integrates other Office 365 apps & makes the workplace more social.
3. z