SLA meets PBL- a marriage of necessity?
by Terry Platt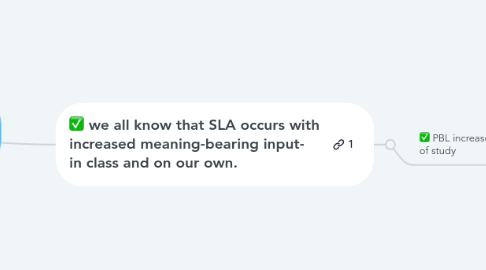 1. we all know that SLA occurs with increased meaning-bearing input- in class and on our own.
1.1. PBL increases the meaning behind any unit of study
1.1.1. But how does that apply to language learning and acquisition, which we know is different from learning content knowledge (geography, math, etc)? And does it matter right now?
1.1.1.1. SS disengagement in a pre-uni SLA test prep atmosphere seems the rule rather than the exception.
1.1.1.1.1. SS have never been behind the drivers seat so they passively wait for the teacher and school to drive them to the destination- a functioning, language using adult.