Constructivism
by Willem Kooke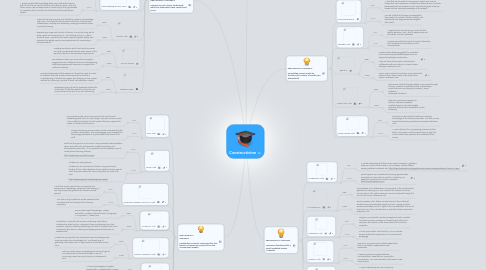 1. A CONCEPT MAP OF ICT TOOLS THAT CAN SUPPORT CONSTRUCTIVIST LEARNING
1.1. 3.2 As a group, develop a concept map based on your group submission, demonstrating elearning tools advantages and disadvantages in relation to your chosen learning theory.
1.2. SOURCES: Link
1.3. SOURCES: Link
1.4. SOURCES: Google Images under creative commons licences
2. PEDAGOGICAL CONCEPT: Humans can only clearly understand what they themselves have constructed (Vico)
2.1. WIKI: Link
2.1.1. PRO
2.1.1.1. Good tool for cooperative or collaborative tasks. History of contributions is retained and versioned allowing for easy retrieval. It can represent a work in progress.
2.1.2. CON
2.1.2.1. Blog may be more appropriate for reflective writing
2.2. STORYTELLING:
2.2.1. PRO
2.2.1.1. Digital storytelling is a powerful tool for creating e-Learning environments based on constructivist principles of teaching and learning. Reference LINK:
2.2.2. CON
2.2.2.1. It has the potential to engage learners in integrated approaches to learning with digital media. However, a framework is required that caters for learners at different levels. Reference LINK:
2.3. FORUMS:
2.3.1. PRO
2.3.1.1. Communication environments that foster knowledge seeking, information sharing, multiple perspectives, and linking to external resources(Curtin University - http://cel.curtin.edu.au/learning_technologies/index.cfm).
2.3.2. CON
2.3.2.1. Not useful for presentations
2.4. KNOWLEDGE BASES: LINK
2.4.1. PRO
2.4.1.1. Online support knowledge bases can be accessed by the individual when problem solving issues require a definitive answer or access to collective experience. They provide and environment for constructing information and applying it to real world issues. Example: FXA OSA
2.4.2. CON
2.4.2.1. A poorly constructed knowledge base may confuse the learner with its local terms, search functions and online culture. This may lead a novice user to waste time on searching for the right answer to a question that is not familiar to the key words used by the system.
2.5. BLOGS: Link
2.5.1. PRO
2.5.1.1. Posts can be solo or group and reflect the creation of knowledge over time. The ability to add comments allow for creativity and collaboration, identity and ownership.Viewing permissions allow or prevent sharing.
2.5.2. CON
2.5.2.1. Depending on age and content of learner, it could be a big ask to write a post and comment on it. I am thinking of my Yr 7 Italian students here! A great tool but does require linguistic ability. This indicates that Blogs may be more appropriate for secondary or tertiary students.
2.6. SIMULATIONS:
2.6.1. PRO
2.6.1.1. Creating simulations out of real world scenarios can help constructivist learners make sense of the world and build on their personal experiences.
2.6.2. CON
2.6.2.1. Simulations on their own may not be enough to support learners at different levels of understanding. Scaffolding appropriate resources to support this method is advised.
2.7. ROLEPLAYING:
2.7.1. PRO
2.7.1.1. Constructivists believe that assessment should be used as a tool to enhance both the student's learning and the teacher's understanding of student's progress. Role playing can be a great method for achieving a picture of both. Ref Education Theory
2.7.2. CON
2.7.2.1. Roleplaying may not be the preferred method for all learners. If both the student and teacher are not practiced in the tool it can be confronting.
3. PEDAGOGICAL CONCEPT: Learning is fundamentally a social mediated activity (Vygotski)
3.1. FACEBOOK: Link
3.1.1. PRO
3.1.1.1. A Social networking tool that can be used to support Vygotsky's theory of Social Constructivism. For example: Constructivism Sewing Patterns Facebook site: http://www.facebook.com/pages/Constructivism-Sewing-Patterns/187957711884
3.1.2. CON
3.1.2.1. Social aspects can overtake the learning opportunities especially as it can also be used for Marketing. For example: Constructivism Online Menswear http://constructivism.co.nr/
3.2. CHATROOMS:
3.2.1. PRO
3.2.1.1. Conversation and collaboration are key words in the constructivist approach to learning (13). The need for the creation of virtual communities in the online classroom can be achieved through the use of chat rooms. Reference Link
3.2.2. CON
3.2.2.1. David Jonassen et al. define constructivism as the individual student forming knowledge herself, and not "relying on what someone else says is true. In light of this consideration, the use of chat rooms as a form of education is upto the learners discretion. Reference Link
3.3. LOGMEIN: Link
3.3.1. PRO
3.3.1.1. Logmein is a powerful remote management tool to enable learners to access, manage and support each other and can place the teacher in the drivers seat of the learners computer.
3.3.2. CON
3.3.2.1. Can be just another techo tool for VPN or remote access, without the application of a constructivist pedagogy
3.4. Yammer: Link
3.4.1. PRO
3.4.1.1. Yammer is a private social network application that is used within organisations and institutions.
3.4.2. CON
3.4.2.1. It requires policy to support effective communication, especially as "joining the conversation" can cause sensitive information to be freely shared.
3.5. LINKEDIN: Link
3.5.1. PRO
3.5.1.1. A social networking site used mainly for professional networking. A great tool for establishing an online social profile in line with social constructivist theory.
3.5.2. CON
3.5.2.1. This tool can fill up the Inbox with requests from recruiters and friends of friends therefore requires discerning use.
3.6. WEBINARS: Link
3.6.1. PRO
3.6.1.1. Webinar sessions are accessed via the Internet offering real time learning environments. Features include break out rooms, web tours, application sharing, quiz, polling, chat, video, audio. They are recordable and can be connected to teleconference systems for those who have Internet issues.
3.6.2. CON
3.6.2.1. Time lag between speaking/hearing in webinar applications that are hosted on international servers interrupts free-flowing dialogue; technical issues such as audio feedback, requires certain (sometimes legacy) versions of support applications such as Java, etc.
4. PEDAGOGICAL CONCEPT: Knowledge cannot simply be transferred by means of words (Von Glasersfield)
4.1. FLIPPING BOOKS:
4.1.1. PRO
4.1.1.1. A tool that can be used to re purpose a simple PDF into an interactive user experience. Instructional elements such as audio, bookmarks and annotations can be included to guide a learner based on their existing knowledge of the subject.
4.1.2. CON
4.1.2.1. Can be a tool that changes a meaningless document into another "better looking" but potentially over engineered meaningless document.
4.2. YouTube: Link
4.2.1. PRO
4.2.1.1. A great tool to share learning constructs that rapidly become "viral" due to easy access and the power of online networks.
4.2.2. CON
4.2.2.1. Anyone can add to the pool of content, therefore the credibility of information can be compromised.
4.3. WEB 2.0:
4.3.1. PRO
4.3.1.1. Constructivism theory suggests the individual must have socially mediated experiences to support knowledge construction. Web 2.0 tools allow users to interact and collaborate with each other in a social media dialogue. Reference Link:
4.3.2. CON
4.3.2.1. Some Web 2.0 tools are perhaps more relevant to students than others, some more useful than others. Reference Link:
4.4. PODCASTS: Link
4.4.1. PRO
4.4.1.1. Refinement of work through editing. Peer review through sharing. Creation of authentic texts. Collaboration, communication and sharing of content ("social software") (Seitzinger (2006) p7)
4.4.2. CON
4.4.2.1. Take time and some expertise to edit to a sufficient standard. Unedited work can be too lengthy, podcasts without clear description can be confusing
4.5. SLIDE SHARE: Link
4.5.1. PRO
4.5.1.1. This tool can be used for building on existing knowledge at the learners own pace. It is also an easy way to share learning materials. Example:SlideShare Link
4.5.2. CON
4.5.2.1. A vast collection for re purposing PowerPoint files which may cause a self directed learner to get lost in the content and question the credibility of the source
5. PEDAGOGICAL CONCEPT: Knowledge is actively constructed by the learner not passively received from the environment (Piaget)
5.1. LMS: Link
5.1.1. PRO
5.1.1.1. Can provide a safe, secure environment for use of social networking tools such as Wikis, Blogs, Journals, Forums, Chats. Also an effective solution to host content that can support the needs of constructivist learners.
5.1.2. CON
5.1.2.1. Design of learning environments can be constrained by the product's developers. Sound pedagogy must underpin the technology, otherwise it is just another hard drive full of stuff.
5.2. NING: Link
5.2.1. PRO
5.2.1.1. Built from the ground up for social, Ning's scalable hosted platform gives users the tools and expertise needed to publish and connectwith community – It is a powerful tool to establish a social constructivist learning network. http://www.ning.com/what-is-ning/
5.2.2. CON
5.2.2.1. It takes time and patience It takes time for momentum to build. Ning community leaders tell us it takes between three months and one year to reach the point where the community takes on a life of its own. http://www.ning.com/cultivating-community/
5.3. LEARNING NEEDS ANALYSIS: Link
5.3.1. PRO
5.3.1.1. A tool that can be used to form a snapshot of a learners prior knowledge, experience and training. It can help to provide guidance for learner centred content.
5.3.2. CON
5.3.2.1. The tool is only as effective as the questions that are asked and the honesty of the Learners responses.
5.4. INTERNET: Link
5.4.1. PRO
5.4.1.1. Can provide expert knowledge. Widely accessible. Contains authentic texts. (Karagiorgi, Y., & Symeou, L. (2005) p23)
5.4.2. CON
5.4.2.1. Unreliable or unconfirmed sources; conflicting information; collaborative sites (such as Wikipedia, blogs as references) can lack academic respect; ineffective searching can lead to material that is too complex for the learner. Filtering and judging sources becomes an essential skill
5.5. SURVEY MONKEY: Link
5.5.1. PRO
5.5.1.1. Create free surveys too help understand learners backgrounds, learning needs, prior knowledge etc. An efficient way of gathering information from a large number of students at one time.
5.5.2. CON
5.5.2.1. Relies on each learner completing the survey to get an accurate picture of learners abilities. May not encourage deep learning if used as an assessment tool.
5.6. MOODLE: Link
5.6.1. PRO
5.6.1.1. A learning management system developed in Australia which is open source.
5.6.2. CON
5.6.2.1. An open source application, however, the major hosting companies are now owned by Blackboard Inc.
5.7. TWITTER: Link
5.7.1. PRO
5.7.1.1. Twitter is a great tool for allowing students/learners to demonstrate their understanding and create a conversation while learning out loud.
5.7.2. CON
5.7.2.1. With a maximum of 140 characters the tool may not provide the communication method preferred by some social learners
5.8. iTunes U: Link
5.8.1. PRO
5.8.1.1. A "Lifetime of learning on tap" for self paced knowledge construction Reference Link
5.8.2. CON
5.8.2.1. "The world's largest online catalog of free education content.", where to start?
5.9. iLecture
5.9.1. PRO
5.9.1.1. Allows students to review recorded lectures at more convenient times as often as they wish. They can be subscribed to. Supports the notion of the flipped classroom. Students can create podcasts as an assignment task which can be a collaborative task. Voice and video can foster "presence" reducing feelings of isolation for distance/online students. Voice also conveys meaning and understanding where text can't.
5.9.2. CON
5.9.2.1. Instructor recordings do not foster collaboration. Copyright must be observed.