SAP ASAP
by Ali Uppal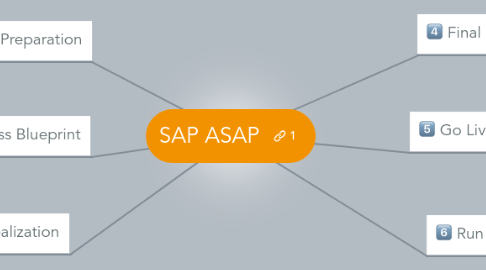 1. Project Preparation
1.1. The project is formally initiated and planning is well underway.
2. Business Blueprint
2.1. The project team gathers requirements and conducts the conceptual design of the solution.
3. Realization
3.1. The solution is built and the integration tested, Performance tests are planned.
4. Final Preparation
4.1. End users are trained; this is the final check before the cut over to the new system solution.
5. Go Live and Support
5.1. The solution receives the configuration, ongoing support is in place, and the project is closing.
6. Run SAP
6.1. The operability of the solution is ensured.