LOOKING BACK AT OUR PRE-LIM TASK, WHAT DO YOU FEEL YOU HAVE LEARNT IN THE PROGRESSIONS FROM IT TO THE FULL PRODUCT?
by Aaron Bacon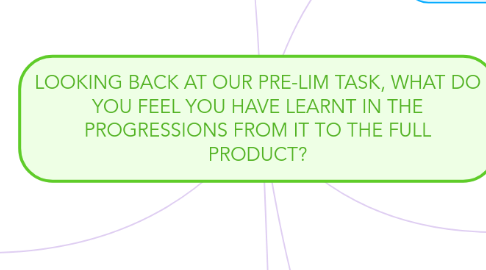 1. MISE-EN-SCENE.......When filming our prelim the location we used was just in our school. However when it came to the final piece we used multiple locations including my house and also a forrest. Another aspect of mise en scene which was different is the soundtrack, when doing our prelim the soundtrack wasn't to hard to find as all it had to be was happy and lighthearted. However when it came to the final we could not find anything that could match our piece, i the end I had to make one myself.
2. When doing our prelim it was really easy to make 2 minutes of film in fact it was hard keeping it under 2 minutes. but when it came to the final piece it was very challenging getting it up to two minutes. luckily when we were at the filming stage we had taken lots of shots giving us a lot more shots to use and play around with.
3. One of the first things that was a lot different with both tasks is obviously the quality of product. When filming and editing our prelim we were playing around a lot with final cut just to see what was what. In the prelim there was a lot of time to mess about with all the different effects and sounds.
3.1. However when it came to the final piece we were slightly scared to play around too much when it came to editing. but we didn't really need to as we did it so much with the prelim.
4. Another difference between both tasks resides in the narrative. With the prelim we made a funny sketchy piece but when we did our final piece we made a dark thriller. These are both very different types of tasks. There were also a lot of differences when it came to editing when editing for a thriller the first thing that was evidently different was the soundtrack. the thriller soundtrack I made myself and it was dark and eerie. however the music for the prelim task was a funny light-hearted track.
5. The editing was also a lot different in both tasks. When editing for the prelim there was no real precision in cutting down our individual clips, when just roughly cut them. However when it came to editing our final piece we were a lot more precise. When comparing both pieces you could see that our final piece contained a lot more shots than the prelim; this is to do with how 'finely' we cut down the clips down by.
6. When it came to the prelim we all did a little bit of everything everyone did a bit of editing and everyone contributed evenly in a vast amount of ares. however when it came to the final piece we all had specific jobs to do.