Digital Communications
by Diane P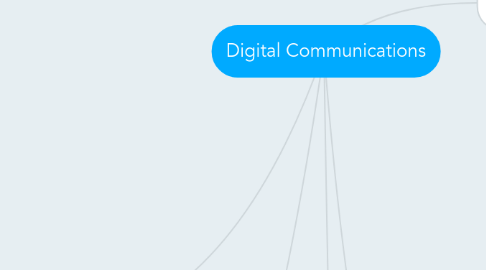 1. SGA President
1.1. Voting is  September 23rd
1.2. Find out the SGA President
1.3. Talk to them and make an article not a video
1.4. Ask them some things and make an article about the thing they said along with some other information
1.5. Article Layout
1.6. Your new SGA President is. Then write information about it. Then write things the president says that we interviewed.
1.7. Things we ask the President
1.8. What does it mean to you to be SGA President?
2. Advisory video
2.1. Interview POSITIVE teachers and students
2.2. Show them some if the activities we do in advisory
2.2.1. -Share our feelings
2.2.2. -Rate our day or week
2.2.3. -Watch videos on positive things
2.2.4. -Do worksheets to find out about ourselves
2.2.5. -Team bonding excersises
2.3. Positive things about advisory
2.3.1. To make new friends.
2.3.2. Knowing more people in school (in other grades)
2.3.3. You have a teacher and people to go to when your down.
2.3.4. Make people write positive things like these above on video to show how advisory affected us
3. St. Jude Penny Drive
3.1. Every year at Madison City Schools someone seems to get diagnosed with a form of cancer Many people get diagnosed with cancer every day around the world.
3.2. DMS is collecting money for St.  Jude All the money will go to them.
3.2.1. Classes are going against each other to raise the most money.
3.2.2. People donate dollar bills and pennies into their A block class and put silver and gold coins in opposing classrooms.
3.3. How can you help?
3.3.1. Donate money to St. Jude to support their penny drive.
3.3.2. If every student donates $15 than the school will have raised $12,000 in funds for St. Jude
3.4. Video ideas
3.4.1. Show students dropping money  in their class bin.
3.4.2. Interview people that have had family members affected by cancer or have cancer themselves.
4. News Articles
4.1. M&M's is getting a new flavor
4.1.1. The  very popular candy M&M's is getting a new flavor in addition to the current flavors. The new flavor, caramel will come to stores in May 2017. The flavor will be soft and chewy with the chocolate shell on the outside and soft caramel on the inside. This will be M&M's first filling in it's entire history and it will become a permanent part of the M&M family.
4.1.1.1. This story is fact based because it states true facts that can be proven by someone and does not say things that are biased.
4.1.1.2. This story is about human interest because it tells about something that many people would be interested in knowing about.
4.1.1.3. This story is timely because it tells about an event that has recently been announced and details about the future of the product.
4.1.1.4. http://money.cnn.com/2016/10/18/technology/mms-caramel/index.html
4.2. Winnie the Pooh is getting a new friend
4.2.1. To celebrate his 90th anniversary Winnie the Pooh will be getting a new friend, Penguin. The book will feature the four seasons and Pooh will meet penguin during winter. The inspiration was from a picture of a the original Christopher Robin playing with a stuffed penguin. The illustrator than tried to draw the penguin into the book for the new character, Penguin.
4.2.1.1. This story is fact based because it gives information about an event that will happen and is not made up by someone.
4.2.1.2. This story is about human interest because it tells about a story that many people know about and would like to see.
4.2.1.3. http://www.cnn.com/2016/10/14/health/winnie-the-pooh-new-friend/?iid=ob_homepage_deskrecommended_pool
4.3. Debate/Election
4.3.1. Currently for the 2016 Presidential election Trump is doing the worst he's done in the entire election. Clinton is currently leading in recent polls.Some states that have been in favor of Trump are now less in favor or leaning towards Clinton. Trump will have to do a lot of campaigning to catch up.
4.3.1.1. http://www.cnn.com/2016/10/19/politics/road-to-270-electoral-college-map-5-october/index.html
5. Ways to Spread Positivity and Kindness
5.1. Be positive yourself
5.2. Give bubble wrap to everyone
5.3. Smile at someone
5.4. Help someone if they are in need
5.5. Don't use mean and unkind works that could hurt others
5.6. Treat people as you would treat yourself
5.7. Be polite to others
5.8. Don't judge someone by looks
5.9. Give people candy
5.10. Talk to someone new and make new friends