What is a foodborne illness?
by Taijahric Jones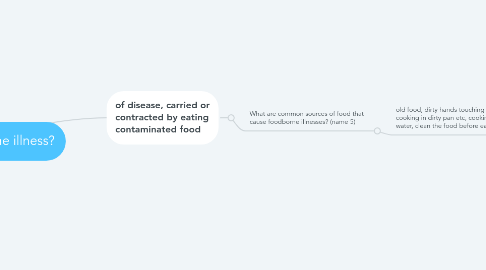 1. of disease, carried or contracted by eating contaminated food
1.1. What are common sources of food that cause foodborne illnesses? (name 5)
1.1.1. old food, dirty hands touching the food, cooking in dirty pan etc, cooking in dirty water, clean the food before eating
1.1.1.1. 3. What are common symptoms of foodborne illnesses?
1.1.1.1.1. stomach pain, boo booing , throwing up