Morgan Roady
af Morgan Roady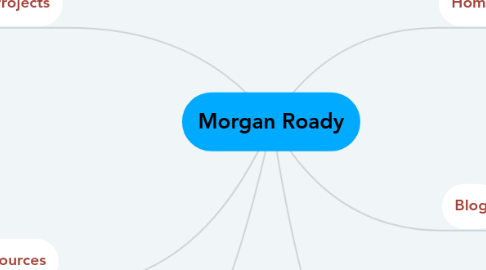 1. Home
1.1. My home page includes my name and an introduction paragraph about myself. It also includes a headshot photo
1.2. Optional Logo- with my name included in the logo on my home page
2. Blog
2.1. This page will contain my blog entry and be extremely organized and well put together
2.2. Emerging Technologies Blog: about my experience with coding and sharing different websites
3. Course Projects
3.1. This page will have descriptions of my projects from this course. This page will help my future career and each project will be listed in a specific order
3.2. Social Media PowerPoint- an interesting tool for teachers and for students
3.3. Cover Letter & Resume- for a specific position
3.4. Google Form- a student assessment survey, and a folder with examples of Google collaborative Docs.
4. Professional Resources
4.1. Web 2.0 resources for teachers
4.2. Polls for students to rank aspects of school, and tolls that will be beneficial for teachers
5. Contact
5.1. This page allows my visitors to contact me easily
5.2. Social Media Icons- I will also add Weebly SM icons
6. Tagline: To inspire and develop the idea that anything is possible if you believe in yourself and work hard.