WEEBLY WEBSITE DESIGN: Sebastian Vargas
af Sebastian-ASBA vargas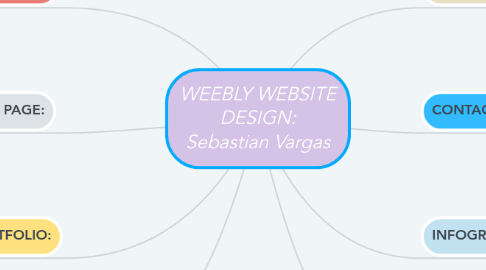 1. ABOUT ME:
1.1. In my about me page I am going to describe myself and talk about why I have built this website.
1.1.1. In my about me page I will include a picture of myself along with a text box next to the photo to describe who I am and what the purpose of website is.
2. CONTACT PAGE:
2.1. In my contact page I am going to add blank boxes for people to write letters and email me in order to get in touch with me.
2.1.1. In my contact page the technological projects that will be within this page are just two texts boxes that people can fill out and use to talk to me.
3. REFERENCE PAGE:
3.1. My reference page will have professional references affiliated with me.
3.1.1. The technology project that will be on this page will include my references being presented through various design elements on this page.
4. STRATEGIC PLANNING PAGE:
4.1. My strategic planning page will have a strategic plan in it.
4.1.1. For my strategic planning page I will keep it hidden and have my embedded Weebly website design map within the page.
5. PORTFOLIO:
5.1. My portfolio page will have some of my artistic projects that I have worked on this past year.
5.1.1. My portfolio page will include design works and projects that I have worked on and completed over the past few years.
6. INFOGRAPH:
6.1. In my info graph page I will have a simple yet cool design layout that uses icons and other principles/elements of design to describe specific characteristics of myself.
6.1.1. For my info graph page the technological project that will be on this page will be a vibrant document designed to give viewers an idea about the important characteristics of myself with the use of icons, a unique color palette, and other elements.
7. RESUME:
7.1. My resume page will have my personal resume on it to inform people on what I am involved with, some of my accomplishments, and objectives I plan to accomplish
7.1.1. This resume page will include my resume in a simple documented form to serve as the technological project for the page.
8. COVER LETTER:
8.1. My cover letter will be a professional typed letter to my viewers.
8.1.1. For this page my technological project will be simple with my cover letter being presented through a professional document.