Digital Tools/Strategies for the Online Classroom
af Daniel Patterson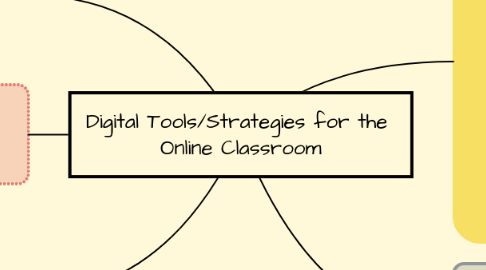 1. References
1.1. 1. Yager, M. (2012). Time Management for Online Learners. eLearners.com. Retrieved November 15, 2015, from http://www.elearners.com/online-education-resources/online-learning/time-management-for-online-learners/
1.2. 2. Tracy, B. (n.d.). TIME MANAGEMENT TOOLS AND TECHNIQUES. Retrieved November 26, 2015, from http://www.briantracy.com/blog/time-management/time-management-tools-and-techniques-time-planner-master-list/
1.3. 3. Chapman, A. (2015). Time management techniques and systems. Retrieved November 18, 2015, from http://www.businessballs.com/timemanagement.htm
1.4. 4. Mathews, J., Debolt, D., & Percival, D. (n.d.). How to Manage Time With 10 Tips That Work. Retrieved November 22, 2015, from http://www.entrepreneur.com/article/219553
1.5. 5. Bowman, L. (n.d.). Digital Tools and Skills for Successful Online Learning. Retrieved November 24, 2015, from http://top5onlinecolleges.org/2015/digital-tools-and-skills-for-successful-online-learning/
2. Introduction
2.1. Discuss a brief intro into one digital tool and strategy I will talk more about in the body.
2.1.1. Email and Writing Down Due Dates. Refer to "Reference 1 and 5".
3. Body
3.1. Tools: Email, Backup Programs and Productivity Software (Word). Refer to "Reference 5".
3.1.1. Strategies: Organize by priority, quiet time and schedule time for interruptions. Refer to "Reference 2, 3 and 4".
4. Conclusion
4.1. Discuss a brief overview of of the tools and strategies discussed in the body.
4.1.1. Give a heads up on some of the sites you used, and which ones will help out students with what problems they have.
5. Why These Resources
5.1. I could of chose many articles and titles for relation on my topic. But one being a reading assignment, and three being online web research, I felt they portrayed the message I plan to use in my research the most and will help someone out if they take a look at them.