TNO - The Neighbourhood Organization
von Evangelia Massos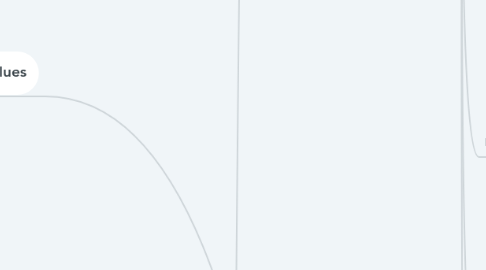 1. Services & Programs
1.1. Youth Services
1.1.1. Something for the Girlz This program is for girls between the ages 9-11 (Thorncliffe Park Public School) and 12-14 (Valley Park Middle School). It's an exciting and fun all girls program, that gives girls a safe space to participate in educational activities while also promoting their own personal growth.
1.1.2. RYES - "Refugee Youth Engagement for Success" Pathways Program A great and engaging program for youth between the ages of 17 to 29, who need guidance and support in returning to school, looking for employment or wanting to learn to life skills. This is a great opportunity for youth to gain the skills they need to make positive choices in their lives.
1.1.3. Flemo City Media Twice a week at the Flemo City Media Studio in Flemingdon Park, come drop by or book your spot to record your own music. A sound engineer is on site to help you out! Open to ages 7 and up.
1.1.4. GLAM – Girls Leadership and Mentorship Program This mentorship program is a great learning experience for girls between the ages of 9 - 16. The program encourages older girls in the community to act as peer mentors to younger girls (mentees) from different age groups.
1.1.5. Project Growth – Junior Boys Only Leadership Program This new and exciting program aims at providing services for younger male youth between 10 to 13 years living in Thorncliffe and Flemingdon Park. The program provides guidance and support to male youth in navigating the barriers they face by having important discussions, while engaging them in fun activities and workshops
1.1.6. Get Ahead Tutoring - Laidlaw Co-Ed Tutoring Program A free program that assists youth in high school by providing academic support with help from peer tutors. The program is held twice a week at Marc Garneau C.I.
1.2. Child & Family Programs
1.2.1. Mental Health Services We offer supportive counselling for couples, families and individuals. Assistance is provided in dealing with: - Relationships - Parenting - Trauma - Grief or loss - Addiction - Anger Management - Depression or anxiety - Separation, divorce, family problems
1.2.2. English Conversation Group This FREE program is dedicated to helping Newcomers overcome possible language barriers while providing assistance with adapting to a new culture.
1.2.3. Social Communication This specialized group is co-facilitated with Yes I Can Nursery School. It is for children 2-5 years old that require extra support communicating with peers and teachers. Program highlights include: communication/ language enhancement support, social/peer play skill development, sensory exploration, and circle/song time.
1.2.4. Growing Together Provides a small playgroup for children (0-6 years) experiencing issues in their development and identified as having special needs. Parents participate in the program with their child under the guidance of the Special Needs Resource Specialist. Children are introduced to circle time, music, art and sensory activities to enhance their language and communication skills. Children play and interact with other children in a stimulating environment, improve their language and social skills.
1.3. Newcomer Services
1.3.1. If you are new to Canada or still in the process of settling down, TNO offers the following free services to help you settle and adjust to your new life successfully: - One-on-one counseling with our Settlement Team to determine your needs and connect you with required services, like learning English, social assistance, Child Tax Benefits, etc. - Group information sessions and workshops to help you learn about settlement-related topics such as housing, health, education and schooling for children, finding work, etc. - Citizenship support services including citizenship classes - Help with completing a variety of government forms and applications - Other services you need to settle and integrate successfully
1.4. Health Access Thorncliffe
1.4.1. - Health Access Thorncliffe Park (HATP) provides health and wellness services and connects people to other resources for FREE - Services can be accessed without a health card and medical referral - Language and interpretation services are available as needed
1.5. Housing Services
1.5.1. Housing Program provides services in the following areas: - Information, advocacy and referrals regarding housing issues for tenants - Eviction prevention and landlord mediation services - Assistance with applications for subsidized housing - Access to rental listings - Information sessions on tenants' rights and responsibilities including eviction prevention - Assistance with rental arrears and accessing Rent Bank loans - Assistance with accessing energy assistance programs
1.6. Language Training
1.6.1. Workplace Communication in Canada (WCC) Program The WCC program is focused on understanding cultural differences related to communication of soft skills in the workplace. The program helps internationally-trained individuals enhance their intercultural communication skills necessary for the Canadian workplace and prepare for professional bridging programs
1.6.2. Language Instruction for Newcomers to Canada (LINC) LINC helps newcomers learn English and assists them in the settlement process and integration into Canadian society. TNO's LINC Program provides part-time free English language classes from beginner to advanced language level for permanent residents, convention refugees and live-in caregivers.
2. Mission, Vision & Values
2.1. Mission: To strengthen the quality of individual and community life by inspiring and empowering the neighbourhoods we serve
2.2. Vision: Vibrant neighbourhoods in which all residents are engaged and thriving
2.3. Values: * Collaboration, innovation and excellence * Accountability, transparency and integrity * Diversity and inclusion * Effective client and community centred services and programs
3. How to Access Services/Programs
3.1. In person: Our central locations are in Thorncliffe Park, Flemingdon Park, St. James Town and Crescent Town. You can also find us at various satellite locations in the city, including schools and City of Toronto facilities.
3.2. Online: To learn more about how we work with the communities we serve, please explore our website https://tno-toronto.org
4. Addresses Equity, Inclusion and Marginalized Communities
4.1. Their programs, services & activities support low-income, marginalized and newcomer communities across Toronto in more than 50 languages and at no cost.
4.2. Has programs for women, community development, seniors, newcomers
4.3. Address equity and inclusion through their specialized programs for children with special needs for low-income households that cannot afford these services and for newecomers who have language barriers or do not have the knowledge of where to find these programs
5. Other Pertinent Information
5.1. Has employment services and programs. Employment and economic development are key standards of well-being. Income security and labour market conditions have a direct impact on individual and family success. Employment Services provide job seekers with labour market knowledge and customized responses to employment barriers. TNO delivers the Employment Ontario (EO) program funded through the Ministry of Advanced Education and Skills Development (MAESD). The service is offered to all Ontarians. The services offered include Resource and Information, Case Management, Job Development and Workshops and Job Recruitment events
5.2. Trades Connect Program
5.2.1. The Trades Connect Center provides an education/employment program for newcomers to develop their employability skills, receive academic upgrading, employment training and a pathway to a career. The main goal is to help newcomers of Canada receive the support they need for the transition from settlement to tax-paying employment.
5.2.2. The Trades Connect Program is an Immigration, Refugees and Citizenship Canada (IRCC) funded program managed and operated by The Neighbourhood Organization (TNO). This program aims to increase the number of new immigrants to Canada employed in the construction and IT stream. Our goal is to bridge the gap between the workforce demand in the trades and the newcomer youth underrepresented in the Canadian trades economy.