Exercising for Health is a Myth. Do you agree?
Door Karsten Sy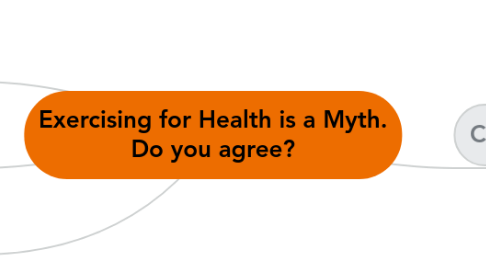 1. NO.
1.1. Prevents Cancer
2. NO.
2.1. Strengthens our different muscle groups
2.1.1. We become stronger whilst doing exercise
3. NO.
3.1. Exercise burns our excess calories
3.1.1. We become fit and healthy
4. Conclusion:
4.1. Exercise has many positive rewards to give us if we do it. Hence, Exercising for Health is not a myth. It is recommended that we should exercise to help our bodies adapt to our ever-changing environment.